On Thursday, 6 October 2022, Kent received the September 2022 Quality Contractor Award of the Month from JFJV (Fluor Corporation and JGC) on the Kitimat, BC LNGC E&I OSBL Project.
The award was issued by JFJV Project Quality Manager Neil Rhodes to the project after a detailed review of all Contractors on site.
The selection was evaluated based on the following Criteria:

Well-documented Quality Program
Constant implementation of the Project Management plans
Effective detailed reporting of Project quality issues
Transparency in terms of documented records of all implemented plans
Effective maintenance of the Management systems
Full Management team support and adherence to the quality system

The award could not have been possible without the collaboration and corporation of the full project team.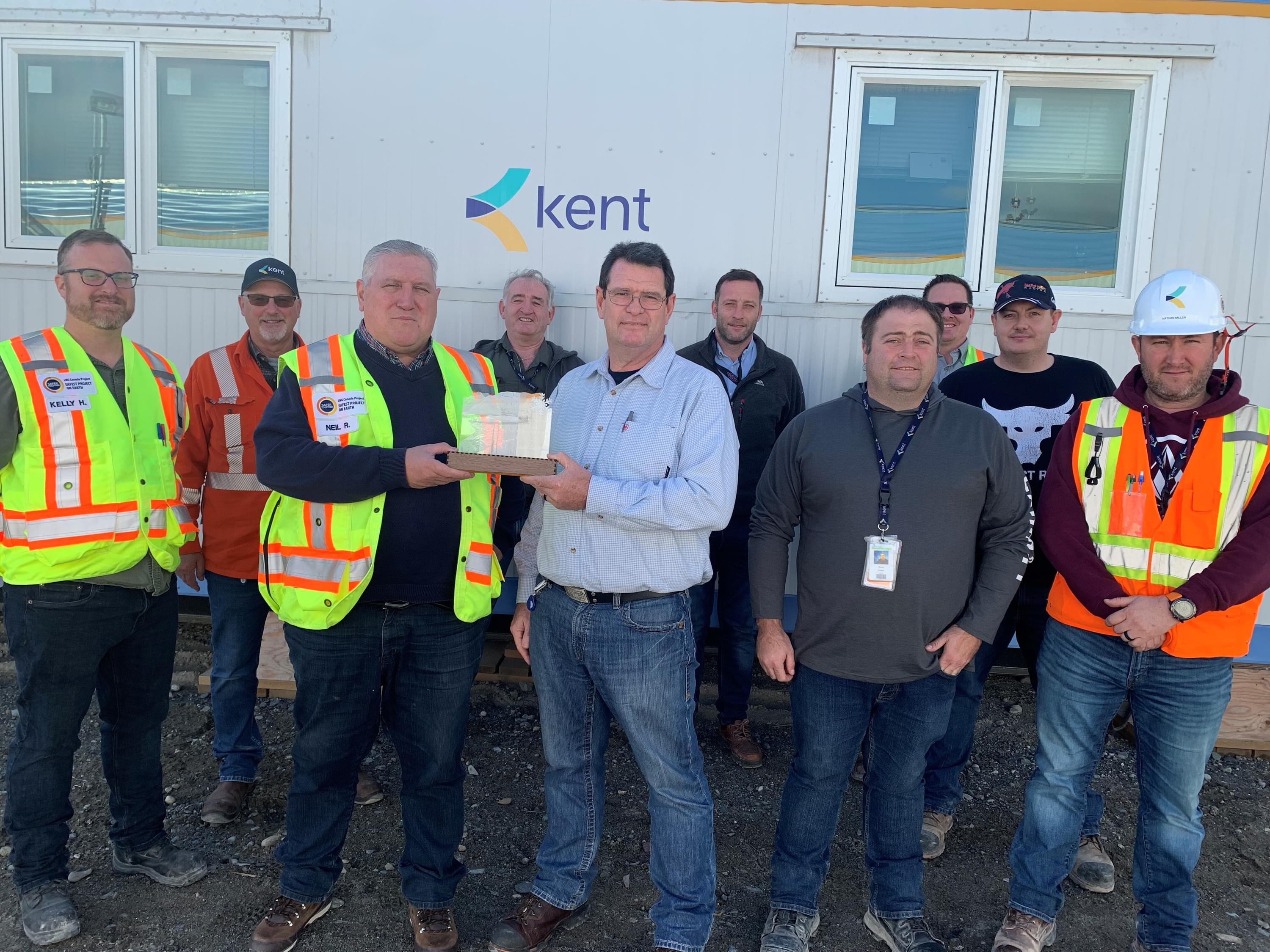 In the image:
Back row left to right:
Brian Kerik (E&I Superintendent), Pat Fogarty (Construction Interface Manager), Keith O'Connell (Construction Manager), Franz Perreault (JFJV Quality Assurance), Jonathan Simmons (Flawless Q Captain).
Front row left to right:
Kelly Hartwick (Quality JFJV), Neil Rhodes, (JFJV Project Quality Manager), Les Harper (Kent Project Quality Manger), David Evans (Quality Inspector), Nathan Miller (Flawless Q-Captain).